Denyn McNeill – Account Coordinator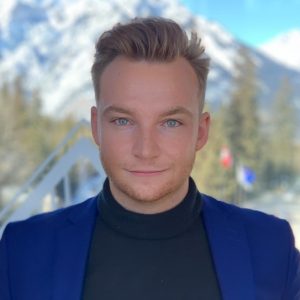 WPRS: How did you get your start in marketing/communications?
Denyn: I started in marketing when I realized my skill set lay in communication and strategy. I attended Mount Royal University and graduated with a major in marketing and a minor in entrepreneurship and social innovation. I began working co-op terms to gain some experience and fell in love with bringing a brand to life through storytelling. Having worked at small companies, I was given the opportunity to learn various aspects of the business and bring that knowledge to everything I do now.
WPRS: Favourite social media platform?
Denyn: Instagram is probably my favourite platform. I love the combination of content that includes the personal lives of loved ones, news, business updates, celebrity drama, and pure entertainment.
WPRS: What's your favourite marketing quote?
Denyn: "Closed mouths don't get fed." – Shabazz Muhammad
WPRS: What's your best story?
Denyn: During my 6 month stay in Germany, I spent 10 days traveling throughout Italy in the month of August. Whilst in the 35-degree weather, I decided to take a detour to Cinque Terre, a coastal area within Liguria that comprises five villages that make up a larger community. This remains the most beautiful place I have ever seen, and while swimming in the crystal clear water, I truly got to live my mermaid fantasy.
WPRS: What's your passion outside of work?
Denyn: Outside of work, I keep myself busy with cooking new dishes, catching up with friends and family, seeing concerts, and traveling to new places to meet unique people and make lasting memories.