Six Tips for Successfully Developing a New Website
Developing a new website for your business or revamping an old one can be a daunting task.
We recently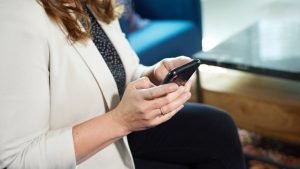 launched our new website and have some tips and tricks to share from our process. Here are six tips to successfully develop a new website for your organization:
Have a vision for your website
Before you meet with your web designer, have a good vision of what your website will look like. It can be helpful to create a list of "must haves" that are critical for you – whether that's a specific colour palette, functionality, menu items, self-serve features and more.
Make sure you're on the same page as your web designer
Bringing your website vision to life starts with painting a picture of what success will look like. Prior to meeting with your web designer, create a mood board with colors, images and fonts that match your brand and your values. Presenting this to your web designer will help make the job easier. The web designer may also have you complete a website brief at the outset of the project. Make your brief as specific as possible, this will help reduce back and forth down the road. 
Organize feedback for your web developer in a straightforward manner
When you're building a new website, multiple revisions are inevitable, so build that into your planning time and process. Your web developer will first provide you with a wireframe of the site, and then they will send you a draft version of the site where you'll have a chance to make adjustments. Organize your feedback/comments in an understandable way that will be easy for your web developer to implement. Make a document with a heading for each page of your website and add bullet point comments to each. This will allow your web developer to check off each point or respond with questions if needed. Make it as easy as possible to follow!
Ask people from outside your organization to review your draft website
When writing information about your business for your website, it can be easy to assume details that you believe are obvious to others because you are familiar with what you do. Asking someone who isn't familiar with your business to look at your new website is a great way to see how external stakeholders of your organization will perceive the information, and they can provide excellent feedback.
Don't be afraid to ask for multiple revisions
You may have a number of revisions back and forth between you and your web designer. Remember, this is your website and it will reflect your business. Don't be afraid to ask for revisions, even if you have already gone back and forth a few times. Your website is a reflection of your brand. 
The work isn't over once your website is launched
We know that websites with fresh and regularly updated information get the best results on Google search. To improve your SEO, implement a section on your website that you can update frequently such as a blog, social feed and news items. Adding new content to your website on a regular basis will improve the traffic you receive. 
Get acquainted with Google Analytics to see how your website is performing – your website should be a living piece of content that you're constantly refining to meet the needs of your business and your stakeholders. 
Worthington PR & Story specializes in brand development, key messaging and copywriting and can assist you every step of the way when developing a new website for your business. We have relationships with a number of industry experts and contractors who specialize in web development to make the process easy for you. If you are looking for help with developing a new website, connect with us via email at paula@worthingtonpr.com!