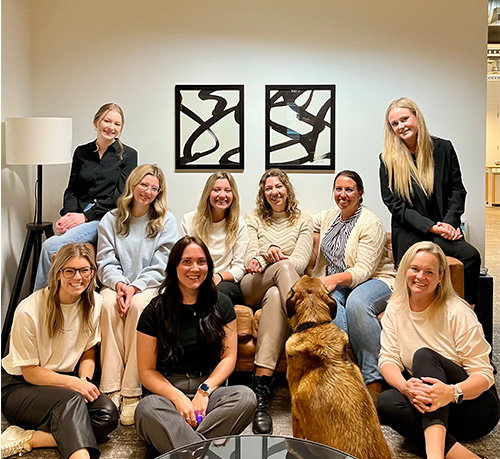 Worthington PR & Story is a sought-after, leading public relations, communications, social media and marketing agency based in Calgary. Our core purpose is to help brands share their stories with the world.
We are a team of dynamic professionals who are passionate about strategic storytelling, creative campaigns and building lasting relationships. We embrace our core values, which include serving as trusted advisors, having an approachable attitude, creative problem-solving, being tuned in and participating in inspiring work within a collaborative culture.
Join Our Team:
If you are a talented, ambitious and enthusiastic professional communicator with a passion for public relations, we would love to hear from you. We are always on the lookout for individuals who embody our core values.
Explore our current openings below and take the first step toward joining our team.
WHY WORK WITH US?
Collaborative Culture: At Worthington, we foster a collaborative and inclusive culture where every team member's voice is heard and valued no matter their role. We live and breathe by our TACTIC values: Truster Advisors, Approachable Attitude, Creative Problem Solving, Tuned In, Inspiring Work and Collaborative Culture.

Impactful Work: Joining our team means being part of impactful and meaningful projects. We work with a diverse range of clients across industries, from non-profits and community changemakers to retail and travel. You will have the opportunity to shape narratives, drive change and make a real difference.
Work-Life Balance: We believe that a healthy work-life balance is essential for success and happiness. Our flexible work arrangements and supportive environment enable you to thrive both personally and professionally, ensuring that you have time for the things that matter most to you. We offer a hybrid work environment (3 days in the office and 2 days optional work from home), competitive salary, health benefits, bonuses, paid personal days and many other workplace perks.
Current Openings: