Our Story & Team
Since launching in 2018, our small but experienced team has almost tripled as we continue to welcome exciting new clients from across Canada.
The story behind our yellow arrow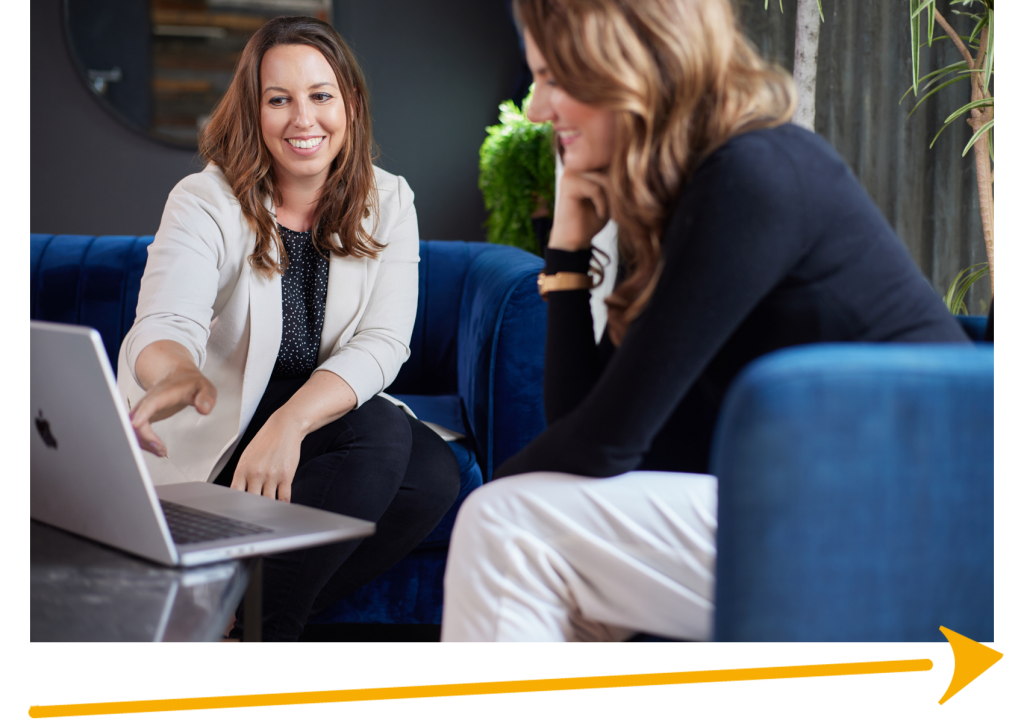 The Worthington "W" has a yellow arrow cutting through it, and like everything we do, there's a story behind that.
Several years ago, our Founder Paula walked part of the famed "Camino de Santiago" in Northern Spain – a centuries-old trail system that spans the country. Yellow arrows mark the path, giving travelers the confidence they're headed the right way.
Simple in nature, an arrow can serve as a powerful symbol to provide navigation on any journey. It's a wayfinder and guide.
Our goal is to be the yellow arrow for our clients, confidently guiding them in the direction they wish to go.
The Worthington PR & Story Team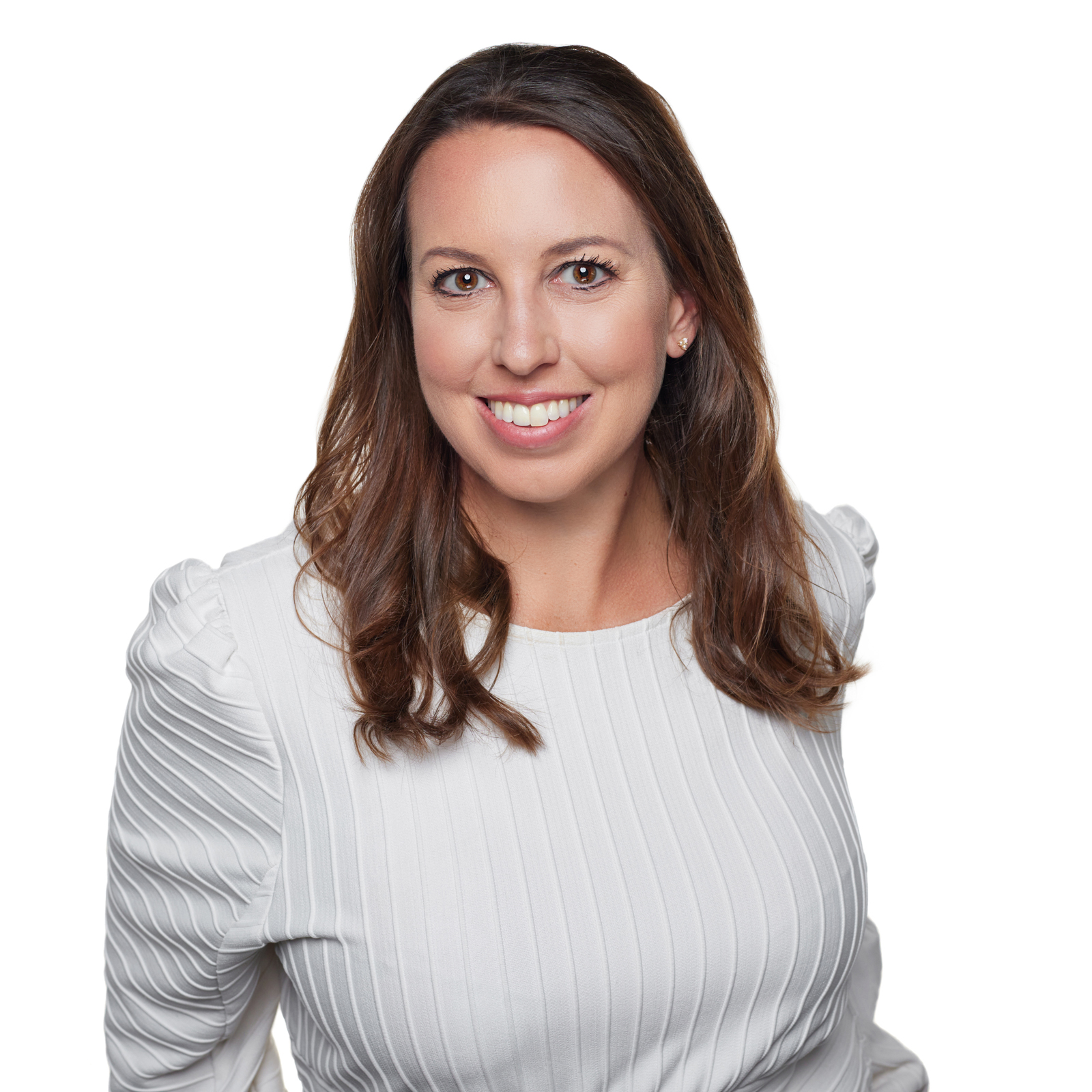 PAULA WORTHINGTON
FOUNDER AND PRINCIPAL
"Never, never, never give up." – Winston Churchill
A respected national PR leader and award-winning communicator with 20 years of experience, Paula founded WPRS in 2018 and is a sought after and trusted communications advisor to international and national brands, entrepreneurs, charities and local businesses. She was inducted into the Canadian Marketing, Advertising, Communication and PR Hall of Fame in 2022. A creative and dynamic thinker, she's known for developing effective, creative and memorable communications strategies with her dedicated team, then bringing them to life with precision. Outside of the office, Paula flexes her storytelling mastery behind a camera lens and as a notable freelance travel writer, and she also teaches Media Relations at Mount Royal University.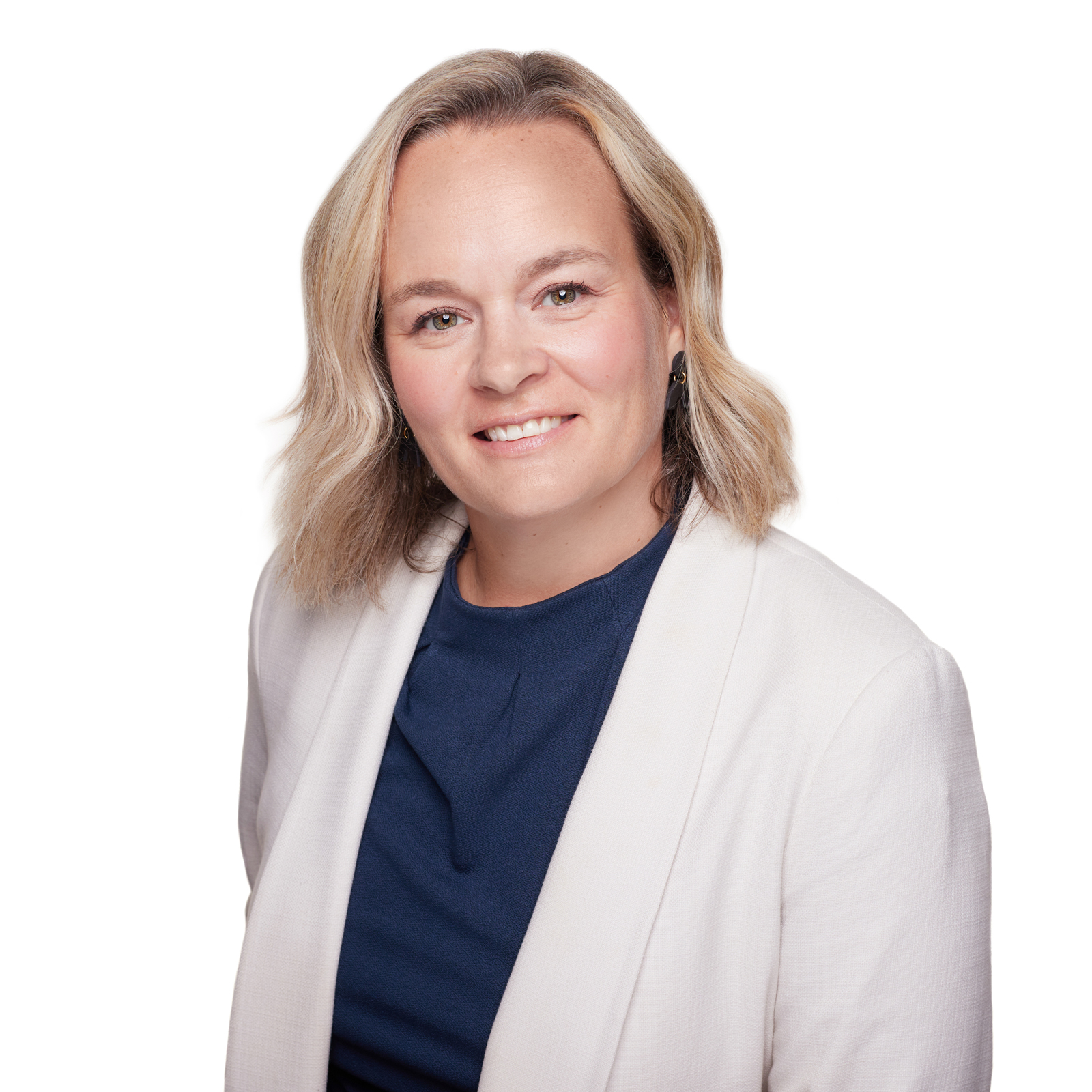 RACHEL ZOLLINGER
ACCOUNT DIRECTOR
"Good things happen to those who hustle." – Anais Nin
With more than 20 years of experience in strategic marketing, Rachel brings in-depth knowledge of communications management, brand management and event execution to the Worthington team. She loves the challenges of helping clients solve their marketing dilemmas by pushing boundaries and developing creative alternatives. Always ready to roll up her sleeves and pitch in, Rachel leads by example and continually looks for ways to mentor the next generation of communications professionals. Outside of work Rachel keeps busy volunteering with her kids' schools and sports teams, and will spend every chance she gets travelling and exploring new destinations, or curling up with a good book.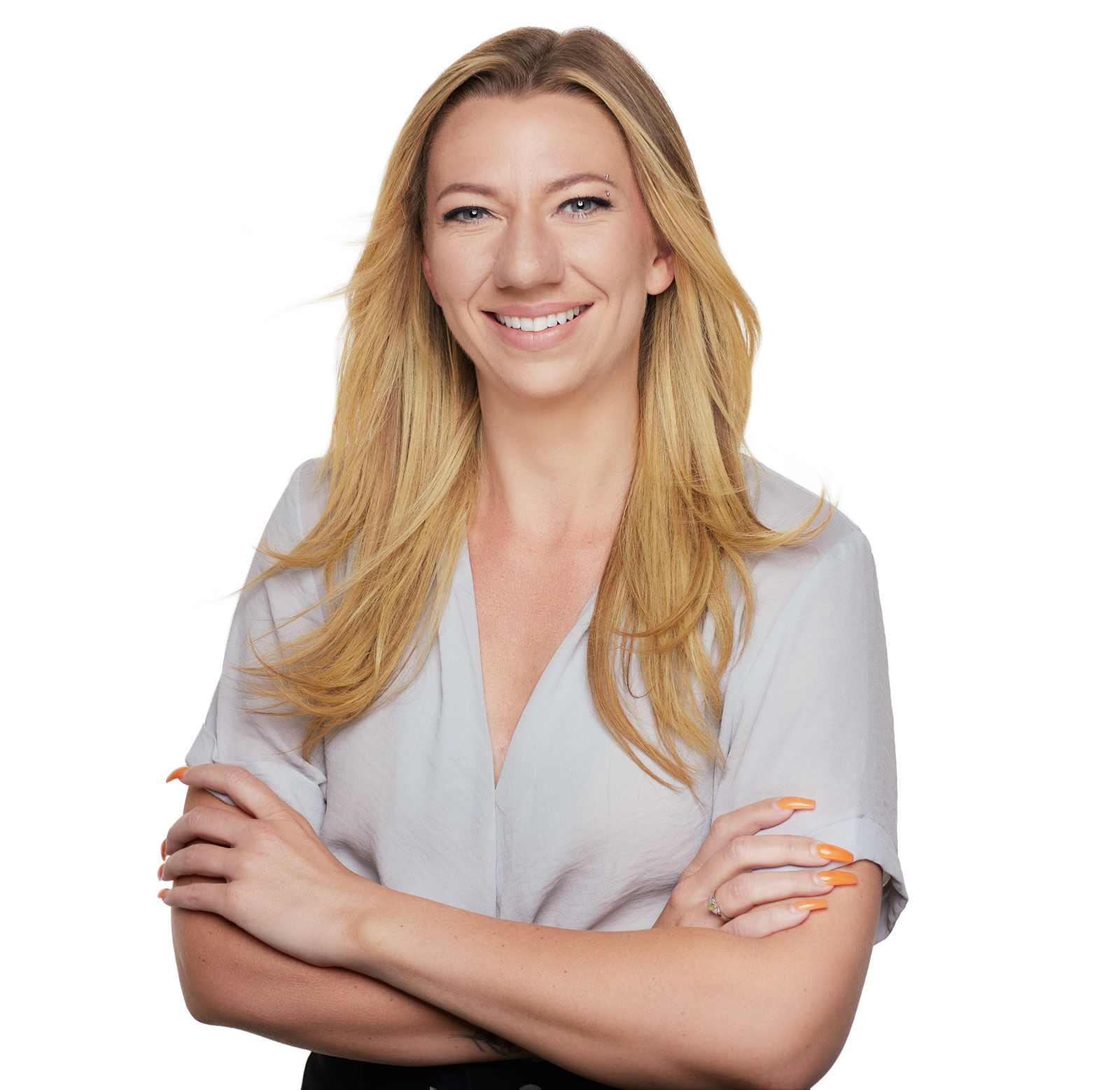 STEPHANIE POTTER
SENIOR MANAGER, DIGITAL MEDIA & GRAPHIC DESIGN
"Design is the intermediary between information and understanding." – Hans Hoffmann
As a marketing specialist with a dedicated focus on digital media and graphic design, Stephanie helps bring projects and brands to life. She specializes in building and executing digital media strategies, designing and amplifying brands and creative campaigns, and supporting high-level marketing strategies for a diverse set of clients. Stephanie has a history of practicing in the fine arts, which has built a strong foundation for commercial and graphic design. She has a growing portfolio of print and digital assets, including major ads in malls, transit and airports. During her free time, she enjoys experiencing different restaurants around the city, running along the river, and planning her next travel destination.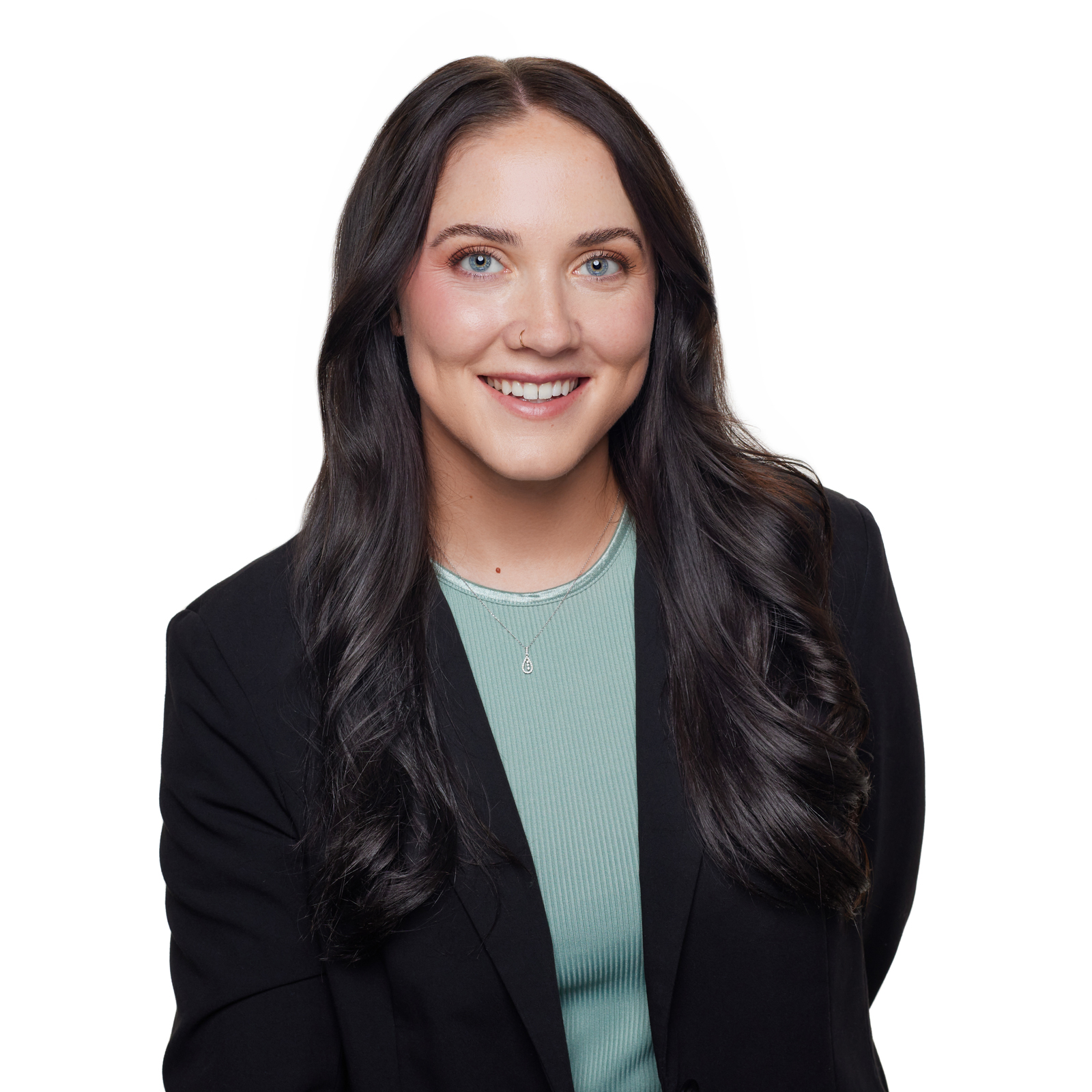 EVYNN ANDERSON
COMMUNICATIONS & DIGITAL ADVISOR
"The pen is mightier than the sword." – Edward Bulwer-Lytton
As a Communications and Digital Advisor, Evynn is here to help you navigate an ever-changing digital world. She is passionate about using communications to create positive social change and believes that every story is worth telling. Evynn has a diverse background in business, marketing and working with non-profits and specializes in social media management, strategic communications and media relations. Whether she's writing a press release or managing your social media platforms, Evynn will help your brand feel seen, heard and connected. Outside of her professional life, you can find Evynn spending time with friends, family and her beloved pup, Sweetie. Originally from Montana, Evynn frequently travels to her hometown to visit her family and friends.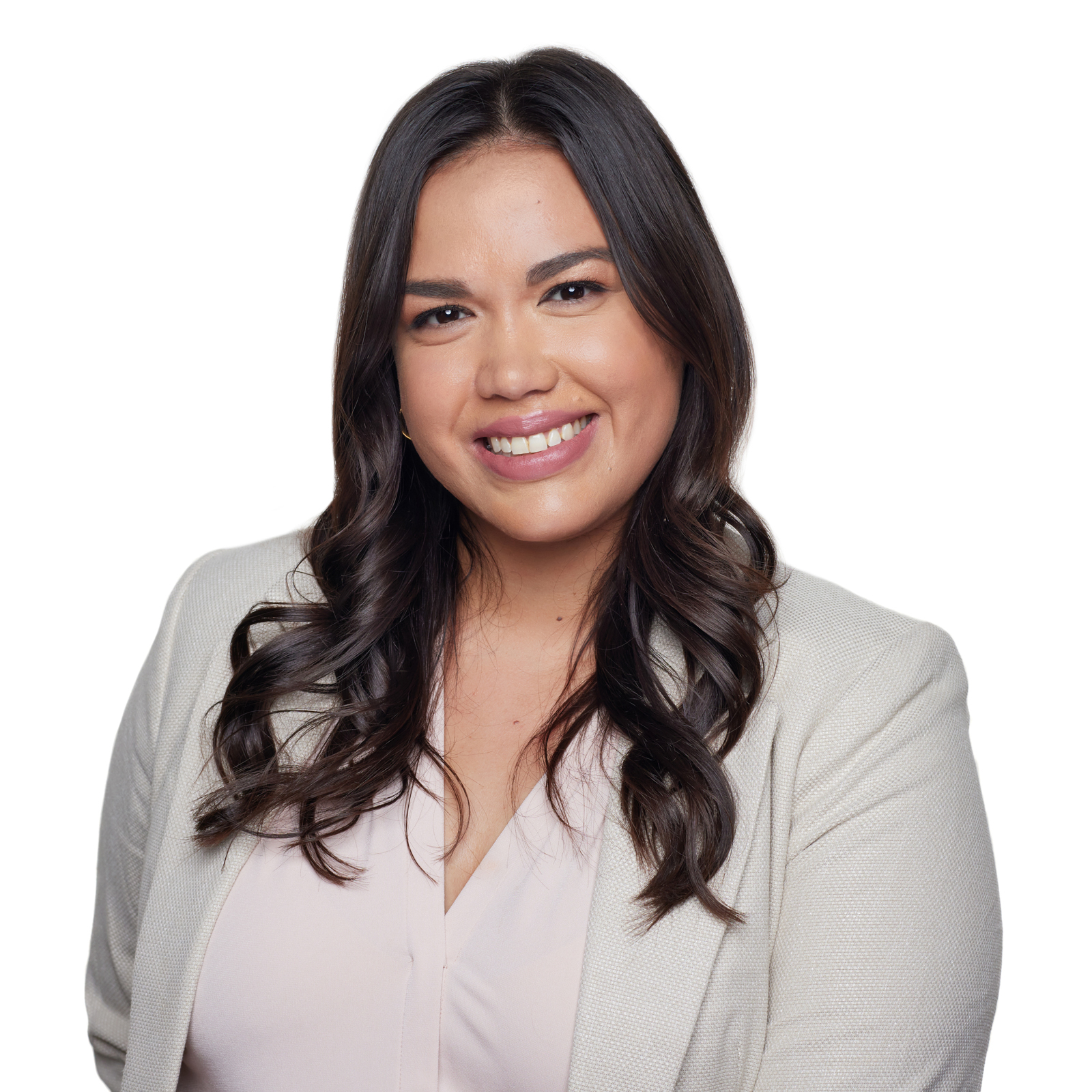 FRANCESCA SMITH
COMMUNICATIONS COORDINATOR
"Good communication is the bridge between confusion and clarity." – Nat Turner
With a combination of agency and corporate experience, Francesca's creative thinking and positive can-do attitude are the results of her passion for delivering impactful communications strategies to her clients and team. Francesca's strong understanding of media relations, influencer marketing, social media management, event execution and project management are evident in her results-driven approach to telling your brand's story. Outside of the office, Francesca is a public relations student at Mount Royal University who is happiest when spending time with her two dogs, catching up on her latest book or planning her next summer trip to Lake of the Woods.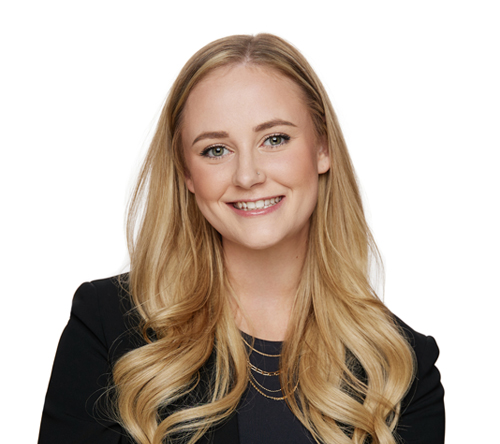 RACHEL REDMOND
EXECUTIVE ASSISTANT & ACCOUNT COORDINATOR
"Success is best when it's shared." – Howard Shultz
In her role as Executive Assistant & Account Coordinator, Rachel offers a modern perspective on public relations to the Worthington PR & Story team. A natural communicator with a knack for organization, Rachel enjoys being immersed in many different types of projects for various clients. She has a strong passion for working with clients in the travel and tourism industry after working with several destination marketing organizations. Most notably, her specific interests include media relations, event planning, influencer management and video production. In her free time, you can find Rachel cuddling up with a good fiction novel or binging the newest true crime doc.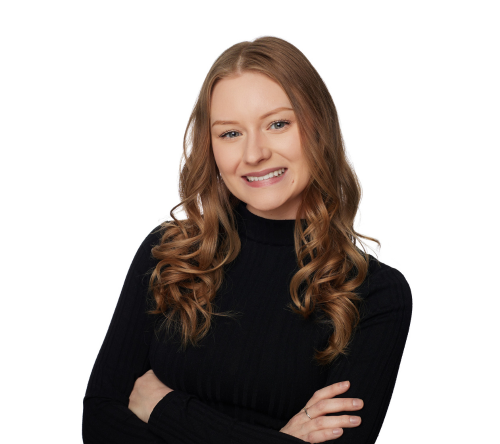 MEGAN PEARSON
ACCOUNT COORDINATOR
"Always walk through life as if you have something new to learn and you will." - Vernon Howard
Megan is a natural-born storyteller with a talent for transforming client ideas into captivating narratives. She recently completed her studies in public relations at Mount Royal University and is equipped with a background in corporate communications. She is experienced in strategic communication planning, key message development and digital content creation. Her meticulous attention to detail coupled with her imaginative thinking enables her to successfully manage intricate projects while bringing fresh ideas to the table. Outside of work, Megan spends most of her time with her rambunctious red heeler, Puck. She also spends a lot of time with friends and family, exploring everything great that Calgary has to offer.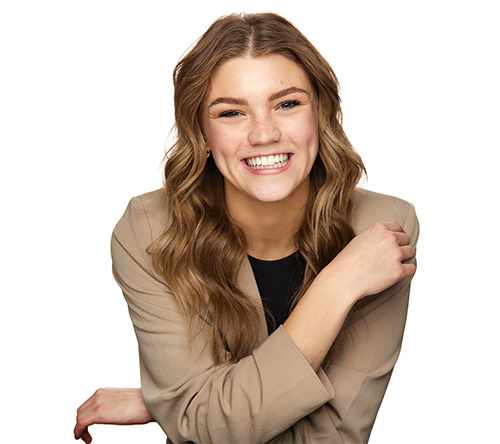 GRACIE CURLOCK
COMMUNICATIONS ASSISTANT
"The path of least resistance is a terrible teacher." - Ryan Holiday
Gracie is a budding communications professional who injects enthusiasm and a vibrant perspective into the industry. Enrolled as a fourth-year public relations major, she goes above and beyond by delving into a marketing minor to maximize her education and knowledge base. Gracie firmly believes in the power of authenticity, seamlessly weaving captivating narratives through visual, written and digital mediums. Gracie's deep-rooted connection to sports has instilled in her the values of teamwork, perseverance and respect, which she applies in all environments. Beyond the classroom and office walls, you'll likely find Gracie at the dog park, enjoying the company of her beloved Bernedoodle or cozying up with him while engrossed in the latest true crime series.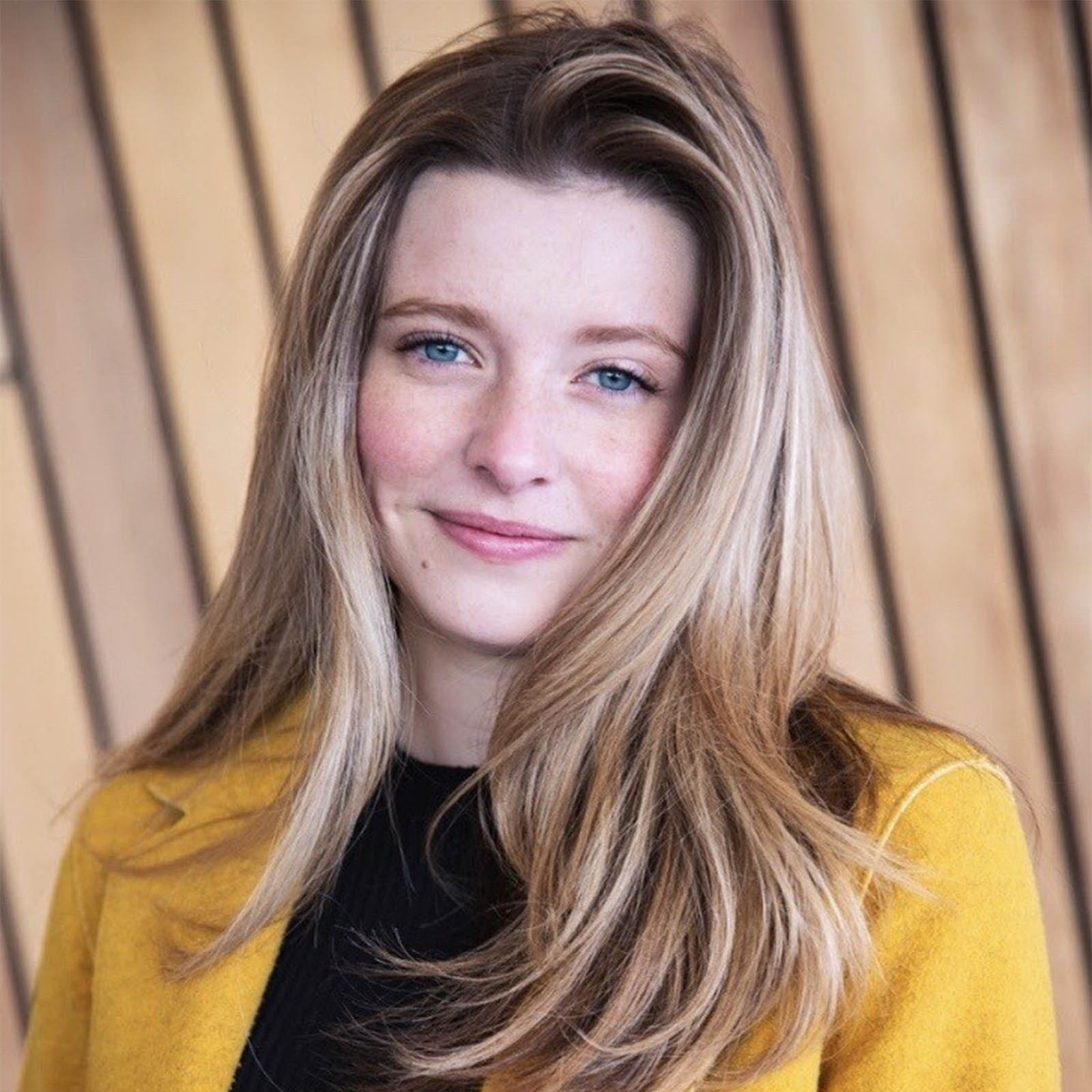 VIENNE JANSSEN
COMMUNICATIONS INTERN
"We are stronger when we listen and smarter when we share." - Rania Al-Abdullah
With a major in media storytelling and professional communication, Vienne is thrilled to bring her enthusiasm and creativity to the team at Worthington as a summer intern. Entering her third year of Creative Industries at Toronto Metropolitan University, Vienne specializes in content creation on a variety of platforms for both profit and non-profit organizations. She has a passion for theatre, creative writing and loves the outdoors. Vienne is delighted to be able to work with Worthington in her beloved hometown - Calgary!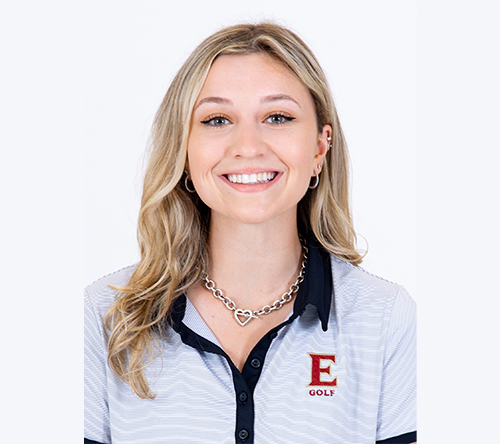 ANNABELLE ACKROYD
COMMUNICATIONS INTERN
"It always seems impossible until it's done." – Nelson Mandela
As a recent graduate from Elon University with a degree in strategic communications, Annabelle showcased her collaborative skills as captain of the university's golf team. Passionate about creativity and problem-solving, she is committed to assisting clients with developing unique campaigns that achieve their goals. Upon completing her master's degree in business analytics next year, Annabelle plans to utilize her experience in communications and data-driven insights to create innovative solutions to drive project success. In her free time, Annabelle often enjoys her three favourite activities - spending time with her sisters, playing tennis, and reading a book.