What makes a good story?
An important part of managing any brand is being able to effectively share stories with media and the public. Not every story is weighted the same, and this is affected by both the message (your story) and the medium (platform) where it is shared. 
For example, when a story is exceedingly newsworthy, multiple newspapers, radio stations, TV reporters and online outlets may show interest and share your story with their audiences as a news story. This is what we call earned media in the PR world and it is critical to helping businesses and individuals build their brand in a positive way.
So how can you get more earned media opportunities for your brand? Start with a great story.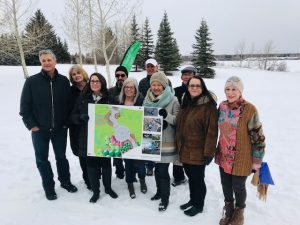 So What?
Two cutting words that any writer is familiar with; so what? What is the point of your story and why should I care? If you can't entice your readers with the subject matter, chances are it's not that great of a story. When it comes to pitching the media, you need to make your story as compelling and newsworthy as possible or you won't see much success. 
News moves fast, and media are seeking new, different and interesting stories.
When the Quinterra Legacy Group set out to establish a musical garden in Calgary to honour their loved ones, the story was about families putting their immense grief towards good: Creating an inclusive space for the community to gather, meditate and reflect. Their loved ones had all shared an appreciation for music and the arts, so this was incorporated into the garden with permanent, outdoor instruments and an outdoor stage for community performances.
We're All Human
The best stories have a human interest component, something the reader or viewer can relate to or empathize with. Always keeping in mind "so what?", your story should be informative and gripping, leaving the reader compelled to follow your call to action – whatever that may be.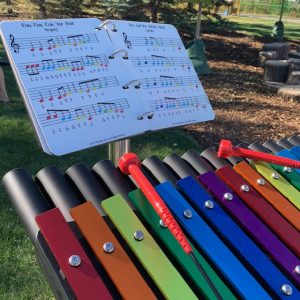 As the Quinterra Legacy Group is a private group of family members working towards a common goal, fundraising and community support were essential in seeing the creation of the Quinterra Legacy Garden in the South Glenmore Park. 
When approaching media and the public, the call to action for the group was clear and simple – to support the project that would add vibrancy to the park and be a welcoming space to all. Through effective storytelling, the Quinterra Legacy Group was able to partner with organizations and businesses and fundraise the dollars required to establish the garden.
Measuring Your Story
You've successfully generated some media coverage for your brand and piqued the interest of the general public – now what? Measuring the success of your media coverage. This can be achieved in a number of ways:
Number of Articles Generated

Potential Audience Reached

Advertising Value Equivalent (AVE)

Average Reader Sentiment

Shares / Engagement on Social Media
Firstly, the more news articles generated by your story, the better! This means more audiences are reached and a higher overall AVE. In PR, we measure AVE to estimate what the earned media coverage would have cost if we had paid for the article instead.
Depending on the topic of your story, you can also use analytics tools like Meltwater to gauge the average sentiment of articles / readers. This platform is also useful for measuring combined audience reach and total AVE.
Finally, if your call to action is targeted towards your brand's website or social media channels, then engagement with the article on your platform of choice can be a good metric of success. Was your brand tagged? Did you promote the article on your own social media channels and website? Once you have received positive media coverage, don't forget to share it through your own publishing platforms!
Recap
If you want to be stronger at sharing your brand's story, start with "so what?" and ask why it matters to media and the public. 
Actively read, listen to and watch the news to see the types of stories that are being covered, and get to know the different media personalities who cover them. Create a media list of appropriate outlets and people to send it to.
Find your newsworthy hook and a compelling call to action that readers / viewers can't resist.
Spend time writing a quality media pitch, media advisory or press release depending on your storyline.
Then, gauge your success through identified metrics so you can adjust and do it all over again the next time!