Four Unconventional Ways to Share Your Brand's Story this Year
2023 means a whole new year of marketing, social media and PR planning. It is hard to predict what will work in an industry as faced-paced as ours, but we have four tips we think all communications professionals should be thinking about as they plan their year ahead.
1. Out-of-the-box ads
While an advertising campaign can still include reliable favourites like billboards, transit stops and elevator networks, our clients have been pushing the envelope when it comes to new ways to advertise. Instagram and Facebook ads and boosting have become common practices in the last few years, but depending on your audience, we also recommend branching out to Spotify, YouTube and Tik Tok. 
These advertising campaigns can target individuals based on specific features, such as what kind of music they listen to, or what their interests and hobbies are. Ads on these platforms also perform well on smaller budgets. For as little as a few hundred dollars, you can reach thousands of engaged listeners and viewers with your message.
2. Thought leadership and event speaking opportunities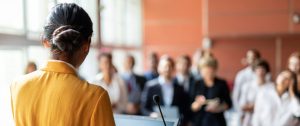 An often overlooked storytelling tactic that we like to use is coordinating speaking opportunities at conferences, round tables and panel discussions. Having a senior leadership member from your organization speak at events elevates your brand and positions that person as a thought leader in the industry. 
These types of opportunities are usually voluntary, which means the people that are attending have chosen to be there. That means they are highly engaged in the conversation and likely interested in learning more about your organization.
3. Show, don't just tell
Did you know that 61% of consumers trust the product recommendations they get from influencers? To help your message rise above the noise and elevate your brand, we sometimes recommend using PR drops to accompany any product or campaign you want to stand out. 
A thoughtful and useful pr package that will help your brand be remembered is very well received. Last year, one of our favourite PR campaigns was when we helped the ATCO Blue Flame Kitchen spread the word about their temporary rebrand during the Calgary Flames' playoff run.
4. Influencer campaigns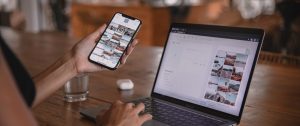 If we learned one thing in 2022, it was that collaborating with influencers to uplift your brand's voice is not going away anytime soon. Whether your goal is to create brand awareness, gain more followers on social media or get people to use your product/service, there is a way to make influencer marketing part of your project. Whether your budget is $500 or $5,000, we have a database of local and national influencers that are sure to fit your unique needs.