Social Media from the Perspective of Content Creators
There is no doubt that social media and influencer marketing have changed the way consumers interact with brands and products. To get the latest insights on how consumers are engaging with content on social media, we asked over 50 local influencers and content creators what trends they are seeing across their channels. Here are the results: 
Video Content is Getting the Highest Engagement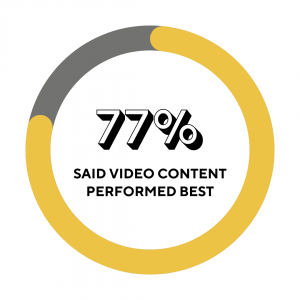 We have all noticed the rise of video content on social media. Influencers are seeing the preference of video content and reels reflected in the engagements they receive on their content. Our goal for 2023 at Worthington PR & Story is to publish one reel or video per week! 
The New Algorithm has Impacted Engagement on Static Posts
With the rise of video content and reels along with recent changes to the Instagram algorithm, static content and still images are gaining less engagement on the platform than they used to. Influencers who prefer static posts have indicated a large decline in engagement on their content since the change. 
Sponsored Content is more Successful When it's Personalized
Influencers indicated that highly branded sponsored posts are not gaining as much engagement as more discreetly sponsored content. Some suggested having simplistic and personalized content and allowing the creator flexibility when leveraging influencers in your campaigns. Small logos and little indication of the post being sponsored are best.
Instagram is Still the Leading Social Platform for Influencers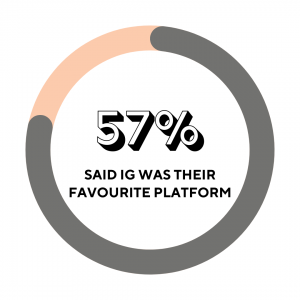 TikTok has been making a huge statement in the social media world over the past few years. However, local influencers are still seeing the most success across their Instagram channels. With Instagram continuing to be innovative and adapting the platform to support video content, it is still highly relevant and won't be going away anytime soon. 
Social Media Users are Moving Away from Twitter and Facebook 
Influencers are finding that engagement on Facebook and Twitter has been slowing down over the past few years. It turns out that even though they used to be the leaders in social media, they are slowly being replaced by newer platforms. Plus, the new ownership of one notable platform has caused both creators and consumers to rethink how they use it. 
Influencers have their Eyes on Emerging Social Platforms
There are a few emerging social media platforms that content creators have their eyes on. New platforms mentioned in the survey included ShuffleMe, Mastodon, BeReal, YouTube Shorts and of course, TikTok. As public relations professionals, we are definitely keeping our eyes on some of these platforms and are eager to see what role they will play in the future of social media management and influencer marketing.