Jessica Smith – Communications Advisor
Meet the newest addition to our growing team of professional communicators, Jessica Smith! As our new Communications Advisor, Jessica brings over a decade of experience in PR and event production. Learn more about Jessica below!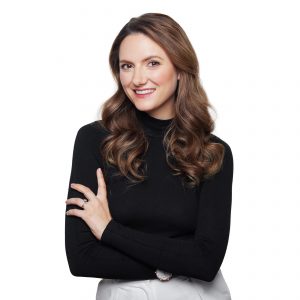 WPRS: How did you get your start in marketing / communications?
Jessica: As a teenager, I had a bi-weekly column in my hometown's local paper (aptly called Jessica's Journal). This instilled in me a deep love of storytelling, and I decided to translate that into a degree in Public Relations. Fast-forward to now, where I've accrued over a decade of experience in PR and events, helping incredible brands tell incredible stories.
WPRS: Favourite social media platform?
Jessica: TikTok- I was one eager drop in the tsunami of millennials who made the social media leap at the beginning of the pandemic, and I've been an addict ever since.
WPRS: What's your favourite marketing quote?
Jessica: "Seek first to understand, then to be understood." Stephen R. Covey
WPRS: What's your best story?
Jessica: It involves Steve Martin, a glass of champagne, and a rather unfortunate photo in The Globe and Mail. Ask me about it sometime (but more bubbles may be required).
WPRS: What's your passion outside of work?
Jessica: Cooking and reading! I am never quite as happy as when I'm 100 pages into Coupland's most recent creation, and I've got something simmering in copious amounts of butter.