The Wayfinder Newsletter – November 2022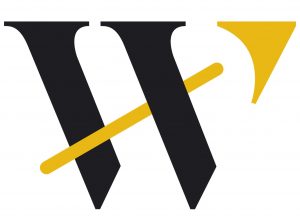 THE WAYFINDER NEWSLETTER
Communications tips and trends from your team at Worthington PR & Story
A note from Paula
It's been an exciting couple of months for our agency – thank you for being along for the ride!
We've been spending time uncovering what consumers are thinking in a sort-of-post-pandemic environment to help you build your channels and engage in an authentic and meaningful way. What people want and need from brands today isn't what they wanted in 2019…and it will change again in 2023. Our role is to help uncover some of those mysteries to help you be your best.
In the past six months, we've expanded our work with the not-for-profit and charitable sector, offering strategic counsel on communications and PR strategies to even more changemakers in our province.
We've also been leveraging tried-and-true tools such as influencer partnerships, online surveys, compelling storytelling and focus groups to support our clients, as well as re-connecting the old-fashioned way – through mindful and strategic media relations, incredible copywriting and the production of stellar in-person events.
We have a new office!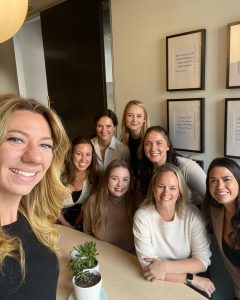 This fall, Worthington PR & Story moved into a new permanent space in Calgary's Beltline on 11 Avenue SW. It's been an easy chore getting to know our fabulous new neighbours, which include Metrovino, The Cookbook Company, Leela Eco Spa and Noble Pie.
The coffee pot is always on and we always have desk space if you're looking for a place to plug in downtown or drop by for a hello.
Worthington PR & Story
Suite 210, 720 11 Avenue SW
Calgary AB T2R 0H4
Oh – And we have a new website too! 🙂
As part of the process, we pulled together Six Tips for Successfully Developing a New Website. A great read if you're navigating similar territory right now.
Five Tips for Navigating Social Media in 2023
Meta Business Suite, little blue checkmarks, Negroni sbagliato with prosecco…If changes to the world of social media have left your head spinning, fear not. Despite what everyone's favourite Taylor Swift meme may claim, the problem isn't actually you. Our own Evynn Anderson has put together Five Tips for Navigating Social Media in 2023.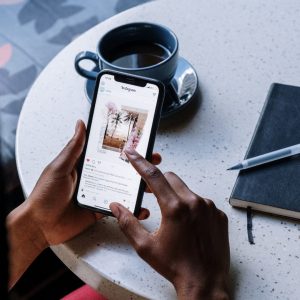 Instagram – What's next?
It's no secret that video rules Instagram these days. In the past little while, you may have seen the layout of your IG feed change. You can expect some more changes and we wanted to lay them out for you.

1. One video format: Simple and easy to use. All videos are now reels, so when you upload or edit a video in the app you will have access to all of those tools.
2. Templates: When you tap on the camera to start your story or reel, you will now see a template option. This gives you access to ideas and content that Instagram will show as trending.
3. Remix & Editing: Uploading your photos and videos is one thing, but you can now remix your content by adding in photos on top of photos, a photo on top of a video or choosing a green screen background. You can also film with a dual camera option, which utilizes all the different cameras on your smartphone.
Our Worthy Tips – Building brand awareness
Brand awareness represents how familiar your target audience is with your brand and how well they recognize it. Here are a few tips for creating stronger brand awareness:
1. Partner with influencers, especially micro influencers (<100K followers). Think about which people or businesses your target market might follow online. Authentic influencer campaigns continue to be powerful in our digital world.
2. Be consistent with your social presence. There often is a gap between when you hear about a brand and when a customer will buy a product. By posting to social media consistently, applying digital best practices and boosting your posts, you can stay top of mind and top of heart with your followers.
3. Email Marketing: Keep your customers aware of new promotions, discounts and company news. You can also educate your audience on the value of your brand to help keep them engaged.
4. Engage with the media: Media outlets are always looking for timely and interesting media stories that align with the news cycle. Earned media can be a powerful way to get your story noticed.