The Importance of Being Media Trained
Speaking with the media and being interviewed can be both exciting and intimidating. Even if the story is positive and you're enthusiastic to get your story out to your audience, it can undoubtedly cause some anxiety.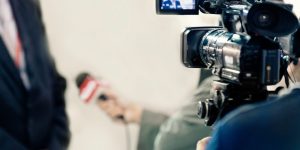 Formal media training is a great way to gain confidence and nail the interview. Our media training can help you overcome those feelings of anxiety while you learn to deliver your key messages to your audience. Our media training team has more than 30 years of combined experience in communications and media relations and has prepared corporations, non-profits, politicians and government entities for major media interviews, speeches and news conferences. We offer both general media training as well as advanced media training which focuses on issues management and crisis response.   
Media training isn't simply about how to speak effectively to journalists, it's about navigating the whole process from receiving a call from a journalist to preparing for the interview to the interview itself and then promoting the story after it's published. You'll certainly consume the news differently once you've gained some experience through our media training! 
Here's some of the key tips and tricks you will learn at our signature media training workshop:
Understanding today's media environment – Journalists today are working on several stories in a given day. Your job as a communicator or spokesperson is to sell the story to the journalist and show why it's newsworthy. We'll share with you how quickly you should get back to a reporter (spoiler: It's almost always ASAP), and how to proceed if you don't want to do an interview. 
Building a good relationship with media – Be open, be available, be helpful, be honest. When a media request comes in, be open to it and be available to respond. That can mean dropping what you're doing to ensure you and a spokesperson can respond, prepare, and conduct the interview. Always be honest! The quickest way to ruin a media relationship is to lie. We'll share with you ways to connect with media in meaningful ways, as we have spent decades building a great rapport with media from coast to coast.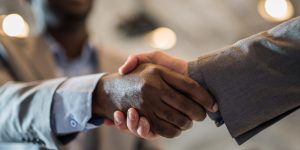 Creating and landing your key messages – We recommend sticking to three key messages. This makes it easier for your audience to remember what you said – and easier for you to remember them, too! It also gives the ability to pivot back to your messaging if the reporter asks something you don't expect or something you don't have expertise to talk about. 
Interview Do's and Don'ts – What you wear to your interview matters! We'll tell you why you should never wear green to a TV studio. We'll also talk about body language, non-verbal cue (which to use to build trust, and which to avoid at all costs) and more.
How to do an actual interview – It's best to learn by doing! You will get a chance to be in front of the camera, putting yourself to the test and coming out feeling more confident, and undoubtedly, a little more relieved too!
Media training is crucial as it will equip you with the tools to communicate your message and brand effectively. Being able to make your point or express your thoughts about a subject matter clearly and concisely is vital. Media training will show you how to craft compelling and quotable messaging, control your nerves and maintain poise under pressure. Plus, it's a great team building exercise.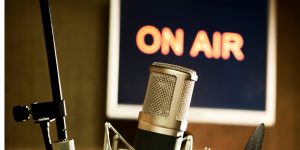 If you would like us to conduct a media training session for you and your team, please reach out to us at paula@worthingtonpr.com. Please check out our previous blog where we discuss Five Great Tips to Prepare for a Media Interview.