What is a FAM Trip and Why Are They an Important PR Tool?
Have you ever heard of a FAM trip? You may be surprised to learn that it doesn't have anything to do with a family vacation. FAM trips are actually short for familiarization trips, and they're a great tool for promoting tourism locations and doing PR for destination marketing organizations (DMOs). 
We recently planned and executed a FAM trip to the South Canadian Rockies, a DMO that promotes the Crowsnest Pass, Pincher Creek and Castle regions in southern Alberta. Along with a group of stellar travel writers and influencers, some of our team members travelled down to the area to experience first-hand all of the amazing wonders the South Canadian Rockies has to offer.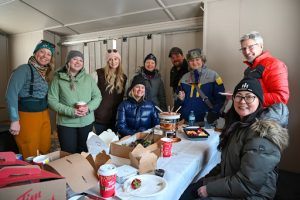 Photo courtesy of Karen Ung @playoutsidegal 
The goal of this project was to familiarize the travel writers and influencers with the area and inspire them to write/post about their experience. The South Canadian Rockies is home to some of the most beautiful and quaint mountain towns, but it's often overlooked as a travel destination by western Canadians, in part because of its off the beaten path nature.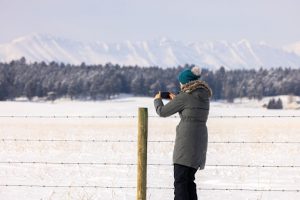 Photo courtesy of Neil Zeller
We worked with Neil Zeller Photography Tours to provide the attendees with a unique and educational photography  experience in the area. This benefitted attendees who were looking to learn more about photography from one of the industry's best, while also capturing some incredible photo assets that we could purchase from the attendees as part of our project.
During the trip, we visited some of the area's best restaurants to get an idea of the many culinary options available there. We also took part in one of the area's most popular winter activities with a snowshoe tour with Uplift Adventures, a local guiding company, at beautiful Beauvais Lake Provincial Park.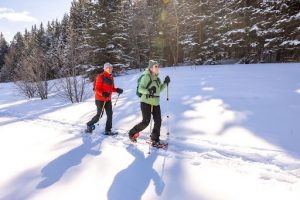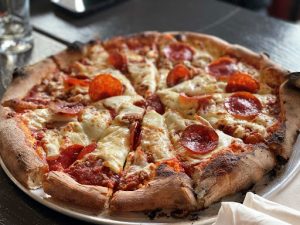 Photo courtesy of Neil Zeller
We had an itinerary that we planned and provided the group beforehand, but we also showed flexibility for some activities of the trip to flow naturally and occasionally veer away from our original plans. This made for an authentic and unrushed experience for our attendees and allowed us to experience some photo opportunities and restaurants that we may not have otherwise enjoyed. Overall, the FAM trip we planned was a great success and we will continue to use this PR tool to promote our tourism clients at Worthington PR & Story. 
Are you a tourism destination organization looking to promote your area to a broader audience? We can help you every step of the way from planning, utilizing our relationships with influencers and media and executing a trip. Reach out to us at paula@worthingtonpr.com today for more information about how we can help support your organization's PR needs.