Lessons We Can Learn From The Queen
Lessons We Can Learn from The Queen
The world recently experienced the loss of Queen Elizabeth II, whose reign over the United Kingdom and British Commonwealth spanned more than 70 years – the longest of any British monarch. Dominating our news and headlines, I couldn't help but be taken by the respectful reverence that has been displayed towards this global leader throughout her reign, and in mourning her death.
In recent days, many have shone a spotlight on her remarkable life – from serving as a mechanic during the Second World War to serving as a "Bond Girl" with Daniel Craig well into her 80s. As we each strive to achieve mastery of our own lives, here are a few lessons we can learn from the Queen.
Work with a spirit of service
There have been so many dedications and reflections about the Queen, and the first word said in virtually all of them is "service". The Queen immersed herself in her role and duty, from start to finish, without hesitation. No matter our profession, we can choose to approach each day with a spirit of offering service to others. It can be as simple as spending a moment to meaningfully ask someone how they're doing, sharing a smile, offering a helping hand or stepping up to go the extra mile.
Service is how we connect meaningfully with those around us.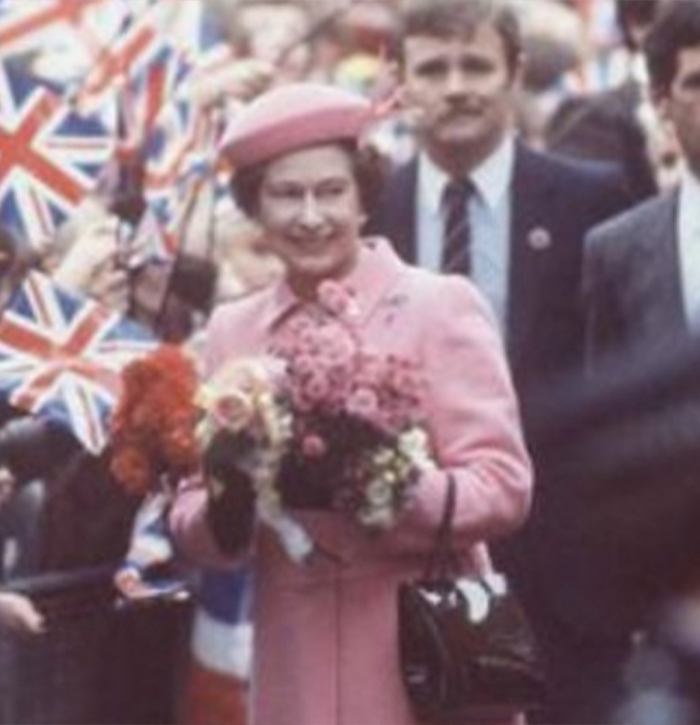 Show Dedication and Devotion
On her 21st birthday, before she even became Queen, Princess Elizabeth remarked that "I declare before you all that my whole life, whether it be long or short, shall be devoted to your service and the service of our great imperial family to which we all belong." Little did she know that she would become Queen four short years later, but she always kept her promise. She stayed devoted until she passed away. She held an audience with Liz Truss, the new British prime minister, just two days before her death.
Commit yourself to a routine, keep your word and be devoted to your practice.
Be Stoic
The Queen's grace under pressure and even-keeled nature gave her a quiet authority in any situation. She was quick to course correct when needed, and her resilience to overcome any challenge was a testament to her staying power. A poignant memory was her sitting alone at her husband's funeral due to COVID-19 protocol, steadfast in grief, heartbroken, but committed to her duty. It's an image that creates an instant ache for anyone who has experienced loss, and a beacon of courage for anyone who may need to draw on strength to face a challenge alone.
Be committed.
Keep Calm and Carry On
Developed by the British government in advance of World War II, the "Keep Calm and Carry On" slogan is also fitting for the monarch who reigned through 15 British prime ministers, not to mention a long cadence of global and family issues and news headlines: Births, deaths, divorce, scandal, climate change, wars, famines, terrorism, pandemics. She really had seen it all.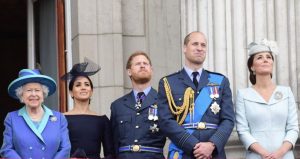 It's easy to see why so many took comfort in her Covid-19 broadcast, where, as the world was isolated, she steadfastly and confidently proclaimed, "We should take comfort that while we may have more still to endure, better days will return. We will be with our friends again. We will be with our families again. We will meet again." Delivered with a distinct style of authority, those were exactly the words the world needed to hear, at exactly the right time.
Keep calm. Carry on. Again and again.
Be Present
The Queen once famously quipped, "You have to be seen to be believed". When she was at public events, the Queen always wore bold coloured outfits so she could be easily seen among crowds of spectators. Whether it's putting on work boots, a string of pearls, or walking into a difficult meeting, you need to show up, even if you don't feel like it.
Wear the crown, even on days when it feels heavy.
Show Grace
Many of those who waited in line for hours for the experience of a moment of tribute to the Queen's coffin lying in state at Westminster Hall all described the same overwhelming feeling when they arrived: a sense of grace. During her lifetime, The Queen was graceful, regal and composed. One can only wonder how she was able to continue to stand her ground when she faced critics or scandal. Showing grace and composure in the face of a challenge or disappointment can allow us to learn from our mistakes and move forward with a sense of focus and understanding.
Grace under pressure, always.
May we all draw on Her Majesty's sense of service, duty, responsibility, grace and humour as we navigate our own personal kingdoms and journeys.