Shop Canadian Businesses & Support Local Charities This Xmas
While we may not be able to physically gather and celebrate joy this season, it has never been more important to support one another, from our frontline staff and essential workers to those facing the negative impacts of isolation.
Support for small businesses and charities will be critical this winter, and we wanted to share a few ways you can make a difference and help local entrepreneurs and organizations!
O Christmas Tree!
Stop by the Calgary IKEA to pick up a $25 Xmas tree and partial proceeds will be donated to the Women in Need Society (WINS). You'll also receive a $25 IKEA coupon with your purchase! Proceeds from the tree sales will help fund the essential services WINS provides to its 18,000 clients.
Make a Home for the Holidays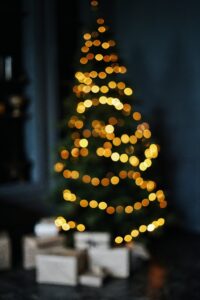 Another great way to support WINS is by helping them Make a Home for the Holidays for those less fortunate. Visit winsyyc.ca to browse the online catalog to support their Free Goods Referral Program, which provides essential furniture and home items to clients in need. To cover the cost of an item, simply add it to your online cart and proceed to the checkout to make a donation to WINS. Items vary in cost from $25 to $750 and range from adult beds, cookware, kitchen tables, dressers and more.
Handbags with Heart
Finally, you can give a gently-used purse a new life with WINS ongoing Handbags with Heart campaign. Fill your purse, backpack or handbag with toiletry and hygiene items and drop it off at any WINS Family Thrift Stores or the More Store and bring a smile to someone this holiday season.
Leaving No One Behind
While you're holiday grocery shopping at Calgary Co-op, you can also ensure there will be food on every Calgarian's table by purchasing a pre-made food bank hamper. These hampers are delivered to the Calgary Food Bank and distributed to those in need.
Walking in a Winter Wonderland
Looking for a safe and fun outdoor activity this winter? Visit the Quinterra Legacy Garden in South Glenmore Park. The garden officially opened in October, and is a musical wonderland. Families of the Quinterra Legacy Garden established this outdoor space to be a place for reflection, meditation and appreciation of the arts. Features of the garden include permanent outdoor musical instruments, ample seating, a concrete stage for public performances and beautiful views of the Glenmore Reservoir.
Shine So Bright
Hillberg & Berk, a Canadian jewelry brand, is giving its social media followers the chance to win a little sparkle this holiday season. The 12 Days of Giveaways campaign is giving away jewelry from beautiful pendants to twinkling earring sets. Hillberg & Berk is also offering holiday sales on its pieces during the giveaway, meaning you can support a Canadian brand and sparkle a little brighter this winter!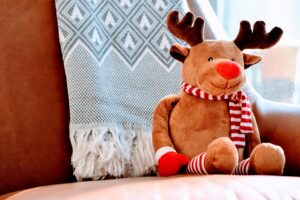 Gifts that Make a Difference
#NotInMyCity offers unique items and merchandise, while supporting the end of human trafficking.  #NotInMyCity was founded by country musician Paul Brandt, and aims to raise awareness and disrupt human trafficking. With amazing brand partners such as Paul Hardy, Common Grounds Coffee, Hillberg & Berk, and Poppy Barley, you'll be dazzled by their holiday gift options in the online store.
Supporting Our Future
MindFuel, a pioneer nonprofit in online STEM (science, tech, engineering & math) learning and innovation, is offering a unique way to give back and support our nation's future with its annual fundraiser. Since 1991, MindFuel has delivered its award-winning programming to 147 million youth in 170 countries. A donation to MindFuel supports this important work, with an emphasis on inclusivity and diversity to actively engage underrepresented student demographics in STEM. Further, your donation is an investment into Canada's innovation industry, with MindFuel donating more than $12M in aggregated value of digital STEM inventories and in-the-field programming annually. This totals over $200 million of product and service donations into Canada's STEM innovation ecosystem over the last 31 years!
More Local Love
Calgary's University District is an avid supporter of the I Can For Kids charity, which provides meals to children in need in Calgary. While typically accepting peanut butter donations, this year Calgarians can visit the I Can For Kids website to make a donation. Check out the local retailers along University Avenue, with more new businesses opening in 2021. University District's Discovery Centre is currently open by appointment only.