Paula Worthington – Founder & Principal
While we are a small marketing and communications firm, we are mighty! Paula serves as a leader by living out our foundational values of being a trusted advisor, having an approachable attitude, addressing challenges with creative problem-solving skills and being tuned in to trends in the industry. Founding Worthington PR & Story three short years ago, Paula has built this agency into one of integrity, leading by example to surpass client goals and expectations!
WPRS: How did you get your start in marketing / communications?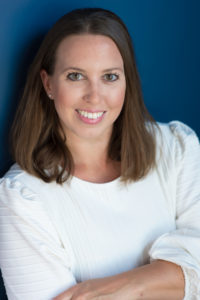 Paula: I studied Communications Studies at the University of Calgary, before heading to Toronto to work for Enactus, a global entrepreneurial organization. I returned to Calgary four years later and started dedicated in PR, Marketing and Communications, working for a collection of ski resorts and golf courses. From there I moved to WestJet to work on their marketing team, before joining the agency world. I started my own agency in 2018.
WPRS: Favourite social media platform?
Paula: I'm a photographer at heart so I love Instagram.
WPRS: What's your favourite marketing quote?
Paula: I find lots of inspiration from Seth Godin: "Instead of wondering where your next vacation is, maybe you should set up a life you don't need to escape from."
WPRS: What's your best story? 
Paula: I followed a little yellow arrow on a 270km walk across northern Spain. That walk steered me in a direction that allowed me to eventually start my own business. That's why there's a yellow arrow in our logo – it's a nod to having the courage to follow your destiny. We want to be seen as trusted wayfinders for our clients.
WPRS: What's your passion outside of work? 
Paula: A lot of people don't know this, but I've been an avid travel writer and photographer for the past 12 years. I love discovering off the beaten path destinations and using storytelling to encourage others to do the same. My travels have taken me to every continent except Antarctica – and I hope to get there someday too!