Celebrating Four Years: Can Ferris Bueller Really Show Us What It Takes to Win at PR?
This week, Worthington PR & Story proudly celebrated four years in business. It's wild to think that half of the lifetime of the business has been spent navigating a global pandemic. Despite the ups and downs of the broader environment, our agency has grown by leaps and bounds, and I couldn't be more grateful.
What's gotten us to where we are today? A strong, ambitious and smart team, incredible clients who are passionate about telling their stories and some good-old-fashioned-roll-up-the-sleeves hard work.
While agency life can be fast-paced and dynamic, taking a pause to celebrate successes is important too. It got me thinking about a famous line by Ferris Bueller:  "Life moves pretty fast. If you don't stop and look around once in a while, you could miss it."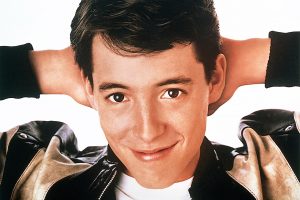 (Photo: Paramount/Courtesy Everett Collection)
Ferris Bueller's Day Off, the timeless 80s movie classic, got me thinking – Ferris might have been well suited for a career in PR and communications.
While PR pros always believe honesty is the best policy and would much rather work at their craft than take a sick day, there are a few reasons why Ferris might just have what it takes:
Ferris is a master of the art of the pivot: Whether he's making a quick escape from French restaurant Chez Quis, racing through suburban backyards to get home before his parents or rigging a sleeping dummy, Ferris is always one step ahead of the crowd and ready for any kind of adversity. Having a plan, and a back up to that plan, is part of his DNA.
Key traits: Nimble, strategic, ready to pivot.
He can persuade and build trust with his inner circle: Ferris uses his influence and rational arguments to convince his pal Cameron to join him for a day on the town. When things go sideways, Sloane and Cameron look to Ferris for guidance.
Key traits: Strong communicator, quick-witted, influential, trusted advisor. 
He can read his audience and get them on their feet: Ferris has a strong ability to communicate with everyone, and can meet them on their level. When he decides to spontaneously perform in a downtown Chicago parade, his quick actions and genuine sense of fun brings the city to its feet to "Twist & Shout".
Key traits: Good listener, understands his audience, effective communicator, unafraid to lead. 
Ferris minds his own business: When it comes to good PR, you have to stay true to who you are, be authentic, craft the right messages and be memorable. Ferris does his own thing, but thanks to his natural PR abilities, people gravitate towards him and ultimately want to see him win (Well, except Mr. Rooney).
Whether it's a day off with Ferris or four years as an entrepreneur, I wouldn't change a thing. Let's see what the next four have in store.
-PW