Rachel Zollinger – Marketing Strategist
When you assemble the right team, the sky's the limit with what you can accomplish. And we know our team would be lost without Rachel, a long standing friend and colleague. With over 20 years of experience, her ability to approach each campaign with fresh eyes and a unique perspective is mastery!
WPRS: How did you get your start in marketing / communications?
Rachel: Half-way through my Geography degree I realized that while I really enjoyed studying the human effects on landscape, it wasn't my true calling. Marketing, especially the power of brands, had long been of interest so I made the jump and never looked back! More than 20 years later I've worked with many incredible clients in a variety of industries, and love that every day presents something new.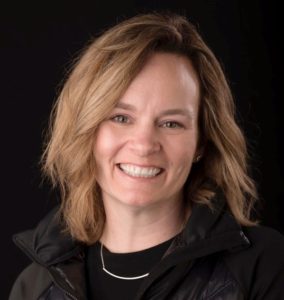 WPRS: Favourite social media platform?
Rachel: Instagram. I love that you can do a quick scroll to keep up with all kinds of people, or do a deep dive into topics or issues that you may never have thought about previously. A person or brand's feed can tell you so much about who they are!
WPRS: What's your favourite marketing quote?
Rachel: "A brand is no longer what we tell the consumer it is — it is what consumers tell each other it is." – Scott Cook
WPRS: What's your best story?
Rachel: One summer, when I was 14 years old, I was away at a sailing camp on the Sunshine Coast with my cousin. We were on an overnight sailing trip to a secluded area and the two of us watched a bolt of lightning start a forest fire. We reported it to the counsellors right away, but they didn't take us seriously at first. We ended up being evacuated by search and rescue at 3am, and that fire went on to be one of the biggest in BC that season!
WPRS: What's your passion outside of work? 
Rachel: I've always been passionate about travel and exploring new places, some near, some far. I've been lucky enough to travel to over 60 countries and hope that there are many more in my future! Now that my kids are a bit older my goal is to pass on that love of exploration to them through epic family adventures. And at times when physical travel isn't an option, a great book and glass of wine work as a close second.