The Wayfinder Newsletter – January 2023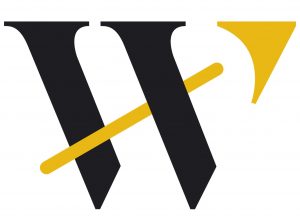 THE WAYFINDER NEWSLETTER
Communications tips and trends from your team at Worthington PR & Story
Worthington PR & Story Celebrates Five Years
A special note from our president, Paula Worthington.
February 1 marks five years in business for Worthington PR & Story. Based on some loose (Hi, Google) research, I discovered the number five symbolizes motivation, determination, adventure, courage, imagination and making positive choices. This couldn't feel more right or true.
When I started Worthington PR & Story in early 2018, I was a solopreneur, with a dream of selecting amazing clients and helping them share their stories with the world. Five years later, a lot has changed! It's a privilege to be able to glance in the rearview mirror while keeping my eyes firmly planted on that little yellow arrow on the road ahead.
We've covered a lot of ground within a short amount of time, and I'm grateful for every turn, hill and occasional bump of the ride. Our team has grown to serve a growing portfolio of wonderful clients, and this past year, we found a permanent home for our agency in Calgary's Beltline district.
Every day, we help our clients move forward, and we get to help celebrate their achievements each time they break a barrier or reach a goal.
Every day, we know our work is meaningful, strategic, creative and impactful.
Every day, we know we're making a difference while being surrounded by good people.
And really, can you ask for much more than that?
I am so grateful to everyone we have crossed paths with so far: teammates, clients, media, vendors, partners, fellow entrepreneurs, coaches, leaders, change makers, students and everyone in between – thank you for believing in our brand and in our work.
It really does feel like we're just getting started. I can't wait to see what's around the next bend – Let's roll.
– Paula Worthington
The Latest Social Media Trends from the Eyes of Influencers
To get the latest insights on how consumers are engaging with content on social media, we asked over 50 local influencers and content creators what trends they are seeing across their channels. Here are three of our key takeaways:
Video content is getting the highest engagements
The new Instagram algorithm has impacted engagement on static posts
Social media users are moving away from Twitter and Facebook
To see the full list of takeaways, visit our blog.
Introducing: The Worthington PR Learning Lab
We are proud to have many PR grads and students on our team and are thrilled to be introducing our new WPRS Learning Lab! As we continue to grow, we know that student development is essential for the next generation of professional communicators to thrive. This student-focused program will begin during the Winter 2023 semester and applications will be made available exclusively to public relations students enrolled in Calgary.
The WPRS Learning Lab is designed to excite students and introduce them to what their careers might look like post-graduation. Specifically, students will participate in two WPRS Learning Lab Sessions throughout the semester with leading industry professionals from the WPRS team, one shadow day with one of our skilled team members and exclusive paid and volunteer opportunities with our clients during and after their time in the WPRS Learning Lab. To learn more, visit our blog.
4 Unconventional Ways to Share Your Brand's Story This Year
2023 means a whole new year of marketing, social media and PR planning. It's hard to predict what will work in an industry as faced-paced as ours, but our PR expert, Julia, put together four tips all communications professionals should be thinking about as they plan their year ahead.
You can read the full blog here.